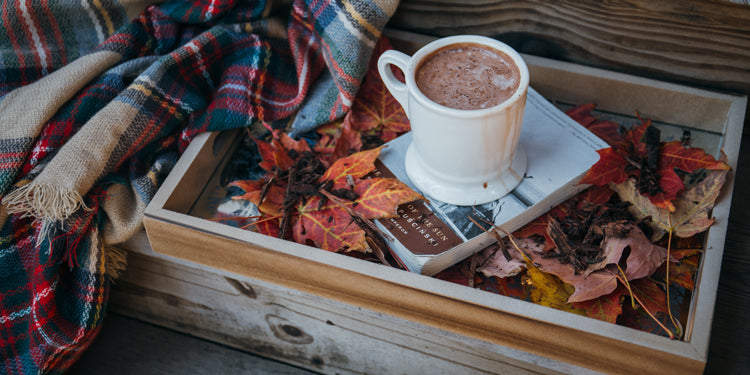 Autumn/Winter Home Interior Trends
With each changing season, the trends for interior design shifts. Constantly moving furniture around your home and adding new decorative pieces - refreshes and adds to the charm of your place. Your home is likely your safe haven and to keep your space looking trendy, versatile and comfortable. We have some up-to-date trends for you! 

This season is all about using natural elements together to create an organic and cohesive look.
Lanterns – Stylish and practical additions to your home. This season, these romantic accessories are the perfect way to warm up the ambiance in your home!  

Precious stones – A bit of marble, agate or quartz here and there can really spruce up your place and add a modern and clean look to any room. Decorative items, such as lanterns, with these stones and their colour variants might be a new, yet basic way to create a chic space.

Earthy Materials – Worn finishes on items made with wood, clay or metal for a subtle and trendy feel. Natural materials with their unique textures and tones accentuate the warmth of the season and promises to make any room look and feel comfortable.

Velvet – A luxurious texture that is not only visually appealing but also adds to the soft coziness in any room. Velvet pillows are a perfect way to spruce up your couch, bed or that old upholstered chair and give it the welcome feeling for the fall and winter season.

Woven Items – From baskets to trays to rugs, these woven textiles can add warm-accents to your living space. You can easily contrast the rough texture of these items with a soft velvet pillow or a hand-knit wool throw. Try to switch it up with these items – perhaps hang handwoven baskets on your wall to create a focal point.

Colours – Blush pink is a welcome new shade adding a light and calm touch to your home accessories. Also – grey, emerald green, teal, deep cranberry, soft chestnut, and golden ivory are some of the colours you can use to spruce up your home interiors this season.  
Happy decorating!

Love,
AKROZO