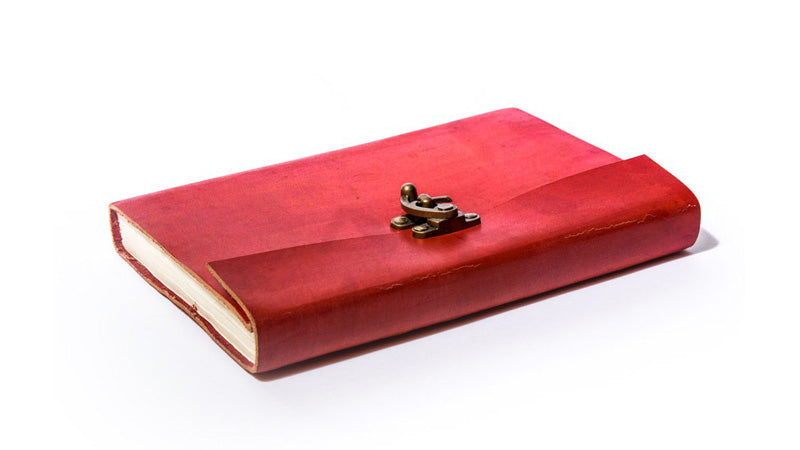 Pick of the Week | Leather Notebook
This week we bring to you a piece from our 'Unique Gifts' Collection – The Red Bolt Leather Notebook.
Pairing vintage finds with modern furniture to create a contemporary look is sometimes all that's needed to give your room a chic and trendy look.
This red-colored notebook is a rare find and brings together function and design. The textured paper encased in a vintage leather cover is sure to encourage to start writing. Journal your thoughts, musings, daily affirmations, travel experiences, or your next big idea in this notebook.
Buy handmade and indulge in thoughtful giving this season.
Click here
for more details on this piece – an attention grabber when added to your side table or your home office décor.
Wishing you a stress-free
holiday gifting
season!
Love,
AKROZO