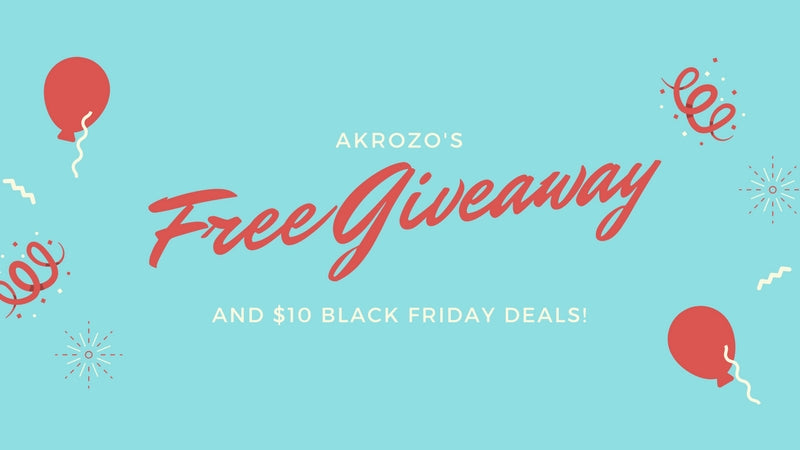 Black Friday Week: Free Giveaway!
Pillow covers starting at $0 (yes, you read that right!), and baskets and trays starting at $9.99! We are thrilled to be sharing our amazing Black Friday offers with you! Subscribe on the website, and starting today you can claim your FREE gift and begin your Holiday shopping.
With an assortment of gifts under $10, holiday gifting has never been easier! Unique artisan handmade products that are great as stocking stuffers or just updating your home. Go to www.akrozo.com to see all the exciting deals.