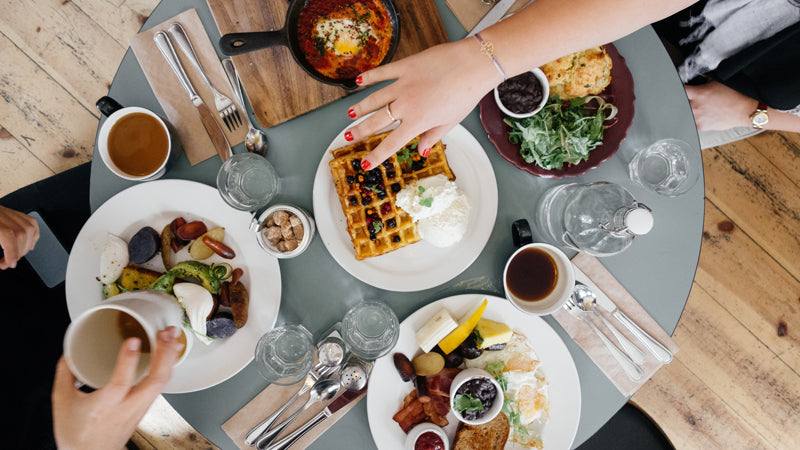 Tips To Make Holiday Brunching Memorable
Christmas brunches are one of the best ways to spend a relaxed Holiday weekend with your friends and family. It can be casual and hassle free, so you can focus more on spending quality time with your guests than on making everything in your home perfect.
Here are a few tips that'll help make your brunch afternoon fun and memorable:
Select a few dishes that can be made the night before, like muffins and croissants, so you are not rushing in the morning. One pot dishes, like shakshuka and frittata, are effortless, require minimum prep work, and taste wonderful. Another way to make your event exciting is to offer a waffle making station – just keep the batter ready and offer an assortment of sweet and savoury toppings. Your guests will love getting creative with their food!
Make small additions to your Holiday décor to make your home more cozy and comfortable. For example, have Holiday themed pillows placed across your living room and set up an oil diffuser for an added touch of warmth and freshness. Add some charm and personality to your table setting by using place cards for seating, wooden artisan handmade trays for serving pastries, and offer your bread assortment handwoven baskets. 
Don't forget the kids – for the comfort of their parents, keep the kids engaged! Set up a table lined with craft paper jars filled with crayons and markers to let their imagination unleash.
We hope your Holiday brunching is a success but if not, there's nothing a glass (or two) of Mimosa won't make better!

Love,
AKROZO