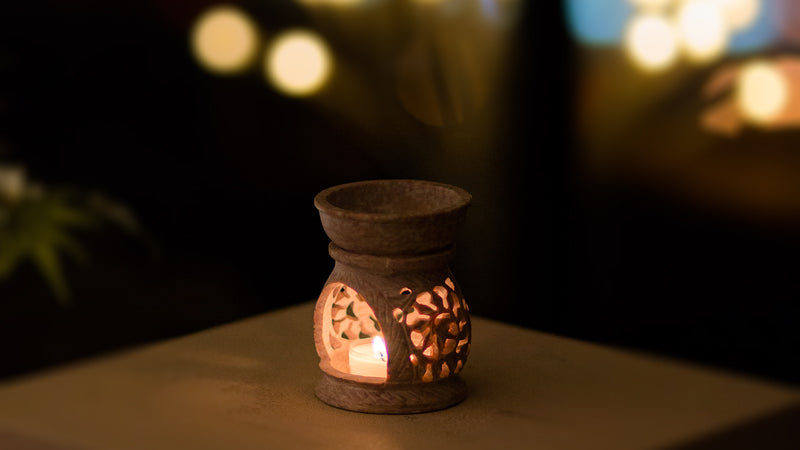 Pick of the Week: Two-Piece Oil diffuser
Introducing our 'Pick of the Week' series, where every week, we will bring to you a product from our collection and share the story behind it.
This week's pick is one of our favourite pieces: The two-piece oil diffuser.
On the backroads of Agra, we found a craftsman intricately carving out a beautiful pink soapstone structure. When we saw the finished product, we couldn't believe that a piece of stone could be turned into something so beautiful!
When lit, the diffuser serves as an excellent alternative to traditional candles, where you can customize the scent based on the essential oils you prefer. The elegantly hand carved base looks stunning and adds a warm glow to the room. Oil diffusers are a great aromatherapy option, and can be used to freshen up a room, unwind, and even keep bugs away! When not in use, the diffuser works as a charming piece of home décor.  Buy this artisan handmade gift online for your loved ones (or keep it for yourself, we won't tell!)
A perfect mix of character and function, this oil diffuser will help you destress, especially when the holiday season is around the corner.
Make it yours here!
Love,
Akrozo