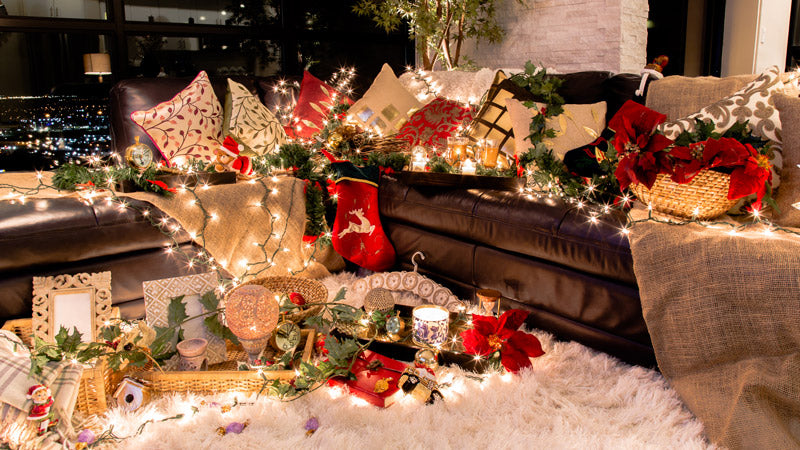 Stress Free Holiday Shopping on a Budget
Holidays are a wonderful time to get together with your family and friends and enjoy delicious food, but there's no denying that between gift-giving, hosting, and home decoration, the season can be a bit stressful, especially if you are on a budget. We have gathered some helpful tips to help you enjoy a stress-free holiday season:
Make a budget plan – Create a Holiday gift list with a dedicated budget so you don't go off track while shopping. Don't forget to budget for holiday decorations and hosting. Take a quick peek at our Handmade Holiday Gift Guide for gift giving inspirations!
Shop early – Nothing is more stressful than last minute Holiday shopping. Keep an eye out for great offers, especially on Black Friday and Cyber Monday, and conquer your shopping list ahead of time. Be sure to check out our page for some exciting deals coming up very soon!
Shop online – Not only do you get to shop for some truly unique gifts, you also save yourself the hassle of going to crowded stores by shopping from the comfort of your home. It's also the easiest way to compare prices and know that you are getting an amazing deal. AKROZO will deliver your handmade gifts to your doorstep at no additional shipping cost!
Sign Up Online – Also be sure to sign up for newsletters from your favourite stores to take advantage of exclusive discounts and updates. Stay on top of upcoming trends, offers, and events!
Stress-Free Hosting – Don't overwhelm yourself by starting your meal prep on the day of your big family dinner. Some foods, like pie shells, can be prepared in advance and frozen until the day you need them. Sometimes it's cheaper, and not to mention convenient, to buy your side dishes from the local deli instead of preparing them from scratch. For Moms and Dads, be sure to ask your kids to help with table setting and dessert decoration!
Plan ahead and stay relaxed this holiday season!
Love,
AKROZO